From April 7 to 10, 2021, the 2021 China Heat Treatment Industry Green and Intelligent Development Summit Forum and STRONG Night were successfully held in Guangzhou building.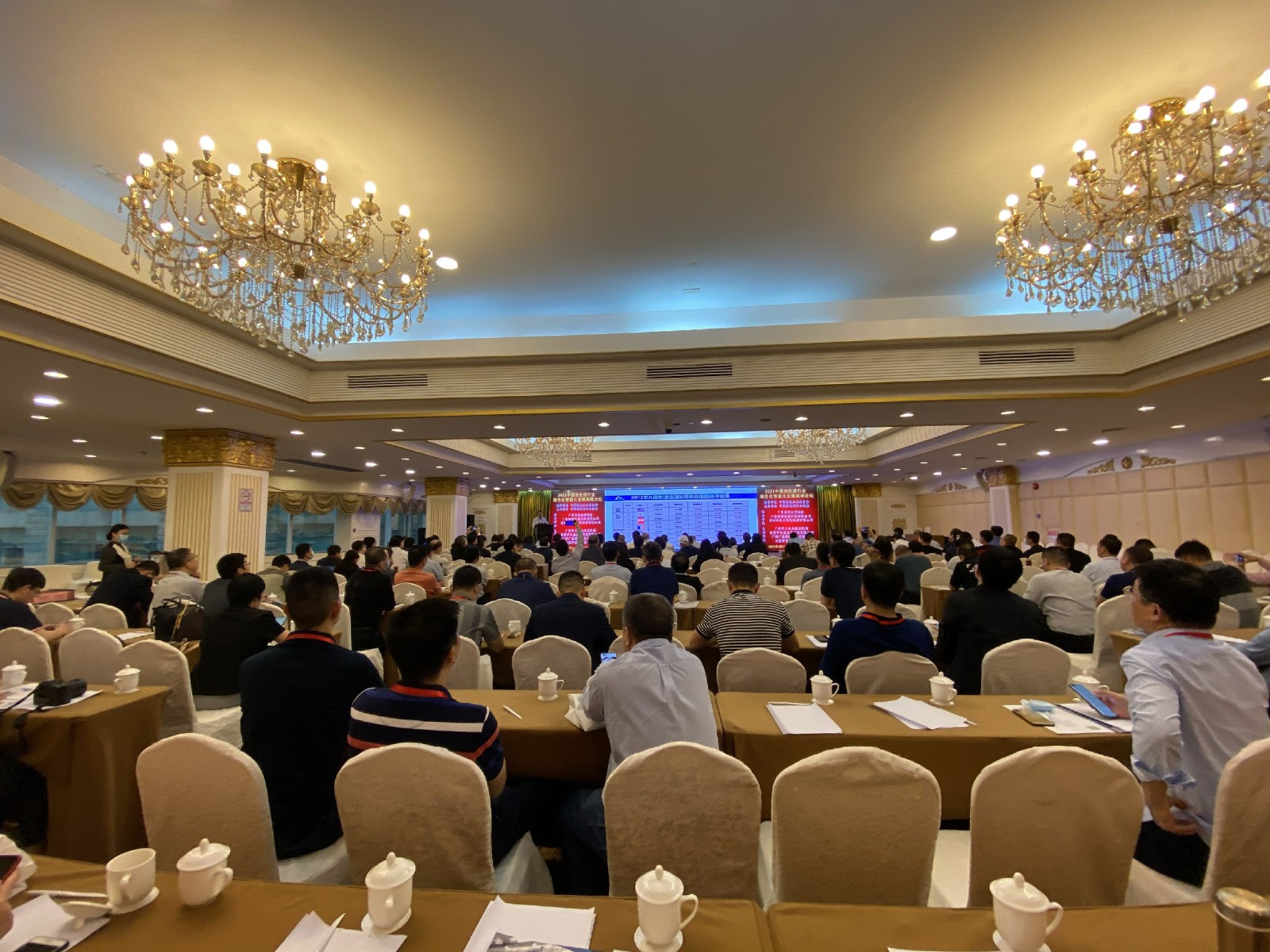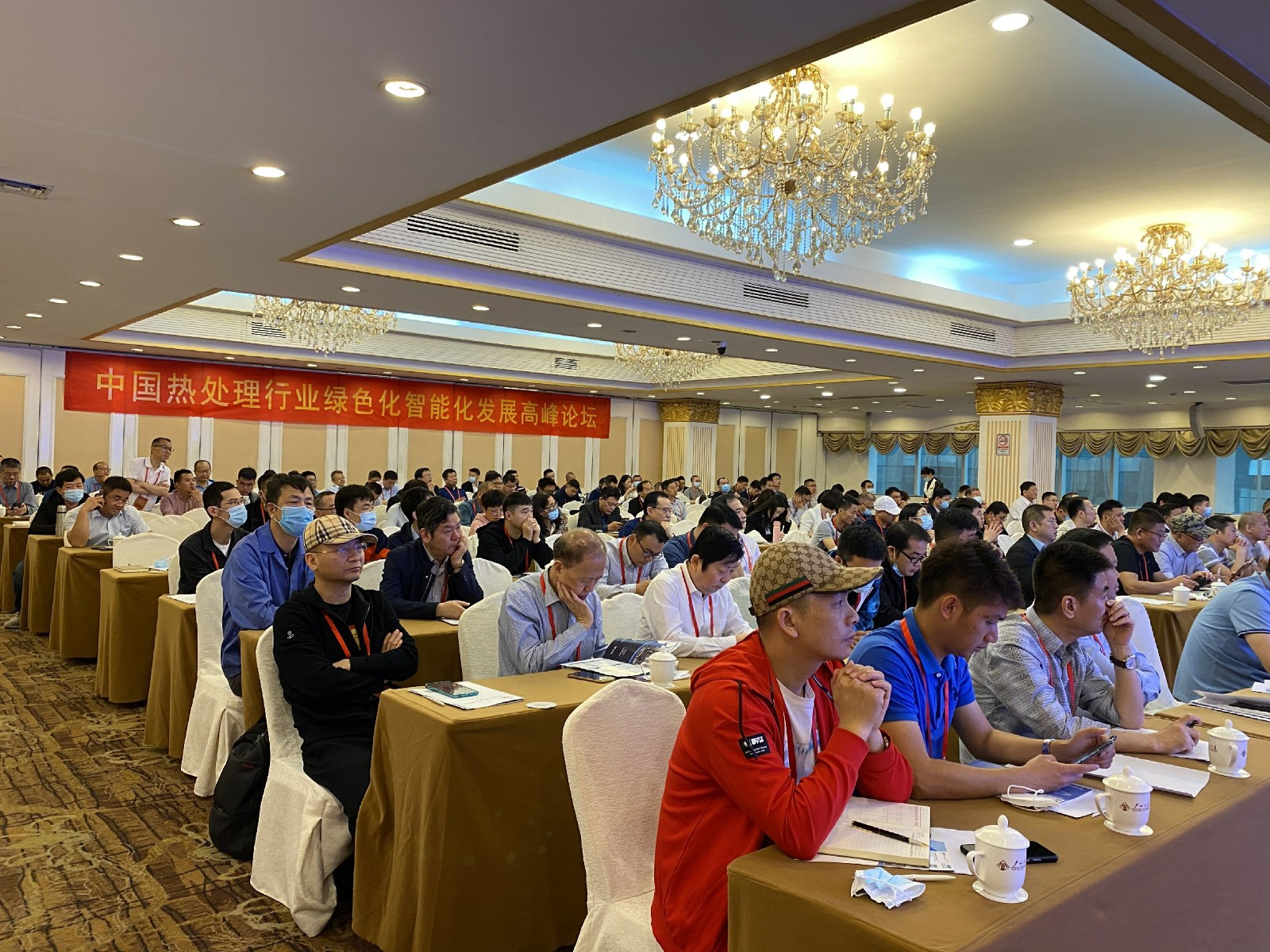 More than 200 people were invited to attend the meeting, including researcher Li Xinya, President of China thermal Association, researcher Tong Xiaohui, honorary president of China thermal Association, Li Zhenqing, chief engineer of mechanical industry energy conservation center, Tang Xixi, director of Guangzhou Bureau of industry and information technology, Yi Guang, chairman of industrial furnace branch of China Society of mechanical engineering, and representatives from national heat treatment and related industries.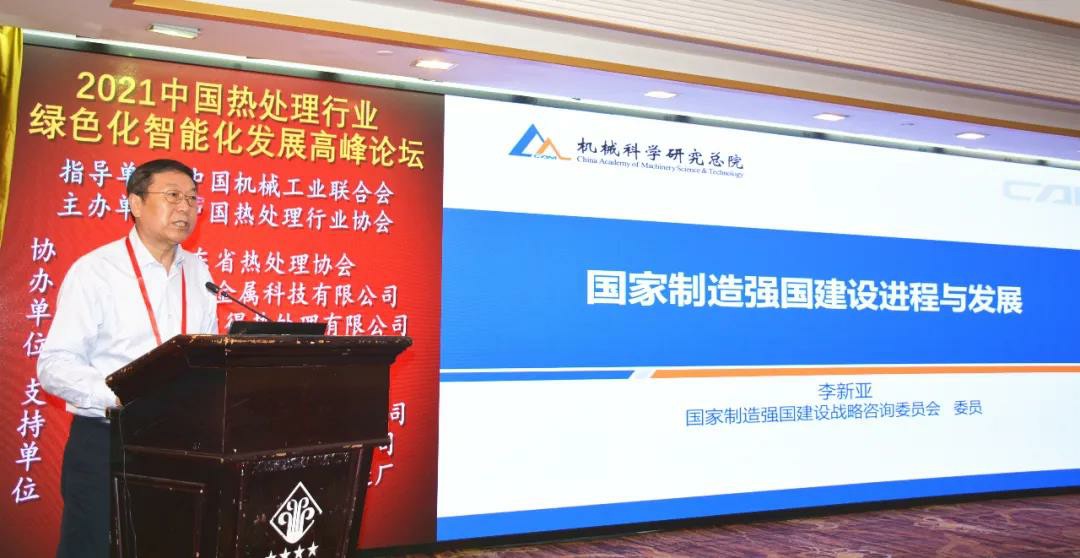 President of China Heat Treatment Industry Association
Member of National Manufacturing Power Construction Strategy Advisory Committee Researcher Li Xinya
Researcher Li Xinya pointed out that we should fully implement the development plan of the 14th five year plan, promote the high-quality development of the heat treatment industry, ensure product quality with digital and intelligent technologies, earnestly implement the objectives of the 14th five year plan, and put forward new ideas and strategies to see further in the heat treatment industry, benefit the long term and enhance international competitiveness.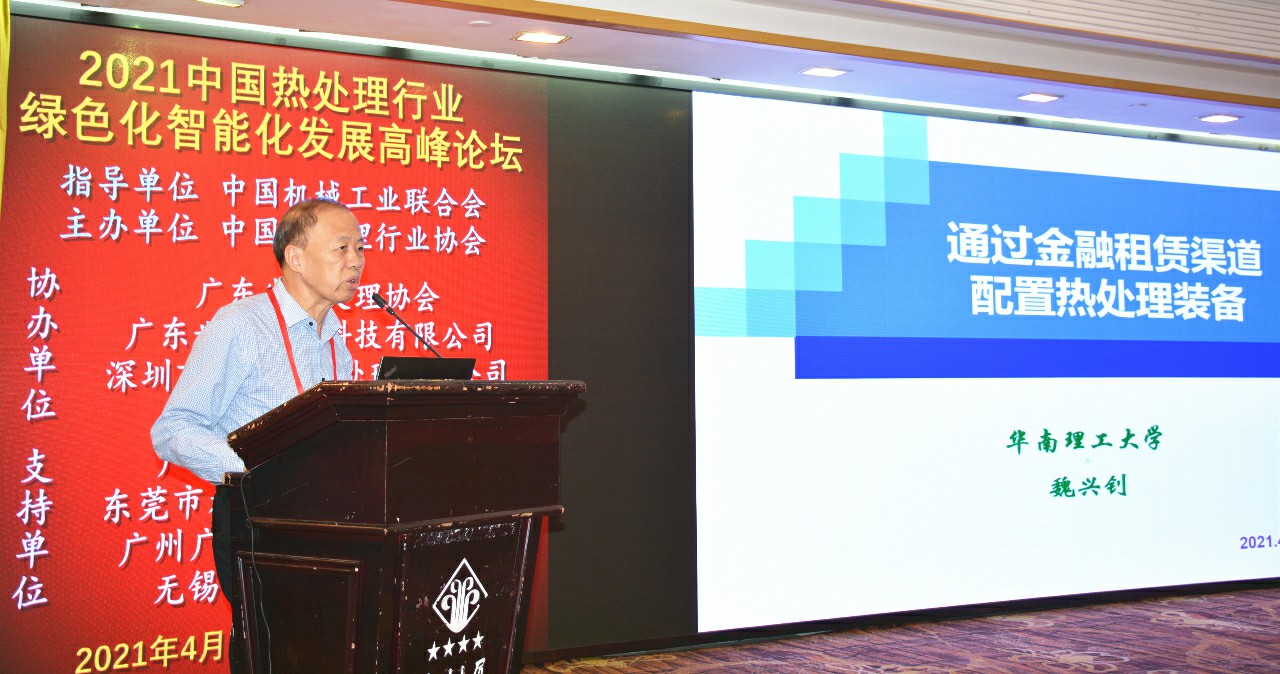 Honorary president of Guangdong Heat Treatment Association
South China University of Technology
Professor Wei Xingzhao
Professor Wei Xingzhao pointed out that Guangdong's heat treatment industry still needs to be improved in terms of industrial development concept, enterprise growth, promotion of green production and intelligent technology process, so as to provide an inexhaustible driving force for the sustainable development of China's heat treatment industry.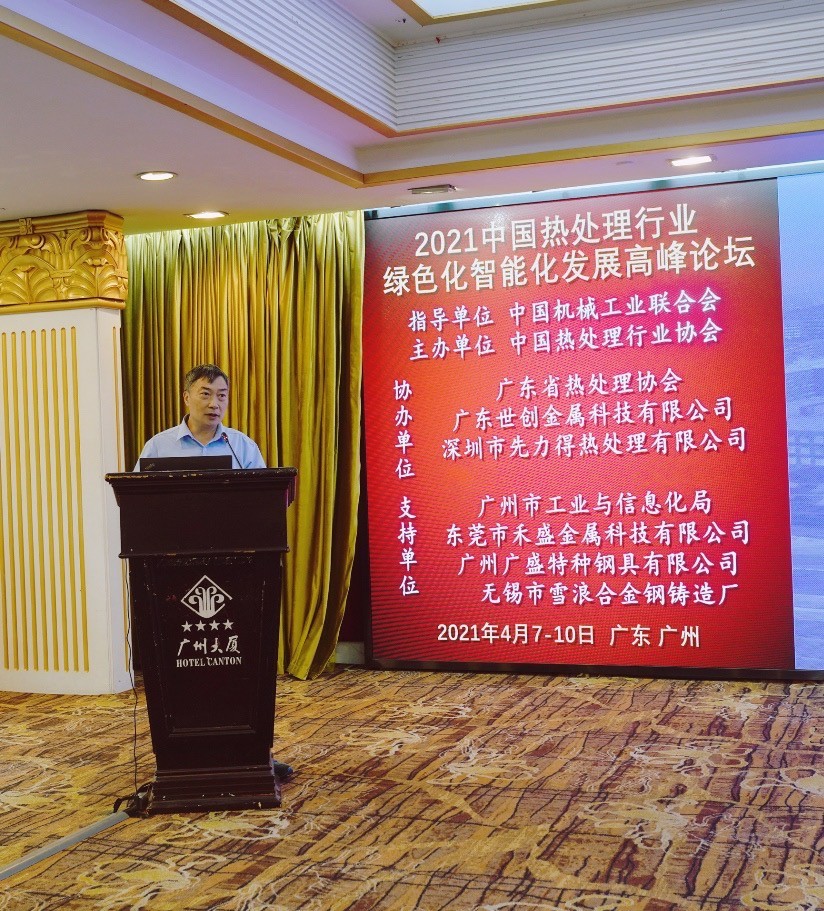 Guangdong Shichuang Metal Technology Co., Ltd
Yin Hanqi senior engineer
Yin Hanqi, chief engineer of Guangdong STRONG TECHNOLOGY, has been responsible for intelligent robot loading and unloading (replaced by heat treatment manpower), AGV / RGV intelligent transfer device (intelligent logistics), three-dimensional material warehouse (intelligent material storage), MES manufacturing execution system (equipment automatic operation instructions and information, equipment operation status monitoring and management, production scheduling and data collection statistics, product quality statistics, etc.) The automatic operation of heat treatment equipment, heat treatment expert system (process simulation and process preparation, process optimization), AI Artificial Intelligence Technology (replacing human thinking, calculation and innovation - new materials, new processes and best performance) are briefly shared.
------END------
Service hotline:+86-0757-23322638
Website:http://en.strong-ht.com
Address: No.32, Shizhou Industrial Zone, Chencun Town, Shunde District, Foshan City, Guangdong Province